Our goal is to empower the
minds of today's youth through
education, advocacy, and mentorship.

Hi, I'm Cathia Sajouste. I am a mother of two beautiful children. I created Change Through Coaching because I know the amount of time and dedication it takes to make sure our kids' success academically. My goal is to help ease parents mind and empower growth of the whole child.
We are here to help the busy parents who still care tremendously about their kids' success academically, socially, and emotionally. 
We offer a variety of services based on your child's needs. We recognize that every child is unique, and we look forward to nurturing those special characteristics.
Is your child struggling academically? Math? Reading? Sometimes it's not that the subject is hard, the teaching strategy may be different than their learning style. We can help you identify the best way your child learn.
Does your child have good social skills? Are they able to set boundaries? Teaching your children to set good boundaries is more important than ever. In this era of technology, new challenges come about everyday and they must be able to make good choices.
Did you have a mentor growing up? Everyone deserves a good mentor, the earlier, the better. We provide guidance while encouraging the child to maintain their independence.
2023-2024 school year program
We are service children from 1st through 5th grade. Don't let your child fall behind. We can help them improve their academic skills to ensure that they are ready for the challenging academic world. Your child will participate in a variety of activities to facilitate their learning through reading, math, arts and crafts.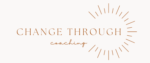 Call Us
(954) 663 - 8287
(754) 581 - 7895
Email Us
info@changethroughcoaching.com
Cathiasajouste3@gmail.com
Open Hours
Mon-Fri 8:00am - 6:00pm Sat- 10:00am - 4:00pm